Free Time
Ulassai, in Ogliastra on the oriental center of Sardinia, is the ideal base for sports and nature lovers and for those looking for peace and quiet near to the sea. Ulassai is considered to be one of the most beautiful places of Sardinia, a paradise for trekking as well as for climbing.
Book now
Ogliastra, wedged between the sea and the mountains, offers a vast array of unique landscapes. It's a paradise of remarkable beauty where nature is at its best. The Ogliastra beaches are splendid oases set between sea and rock, and form one of the most fascinating marine landscapes of the Mediterranean. Enchanting, too, is the nature that changes as you climb up the hills to arrive at the Gennargentu and Supramonte mountains, indulging the eyes with many different scenes of rare beauty. You can explore these areas on foot, by bike, by quad bike, by car, and by 4WD following routes to seek out places you won't easily forget, or with a boat trip you can explore Ogliastra's coastline.
In the hotel we will provide you with all the necessary information to enjoy an unforgettable holiday.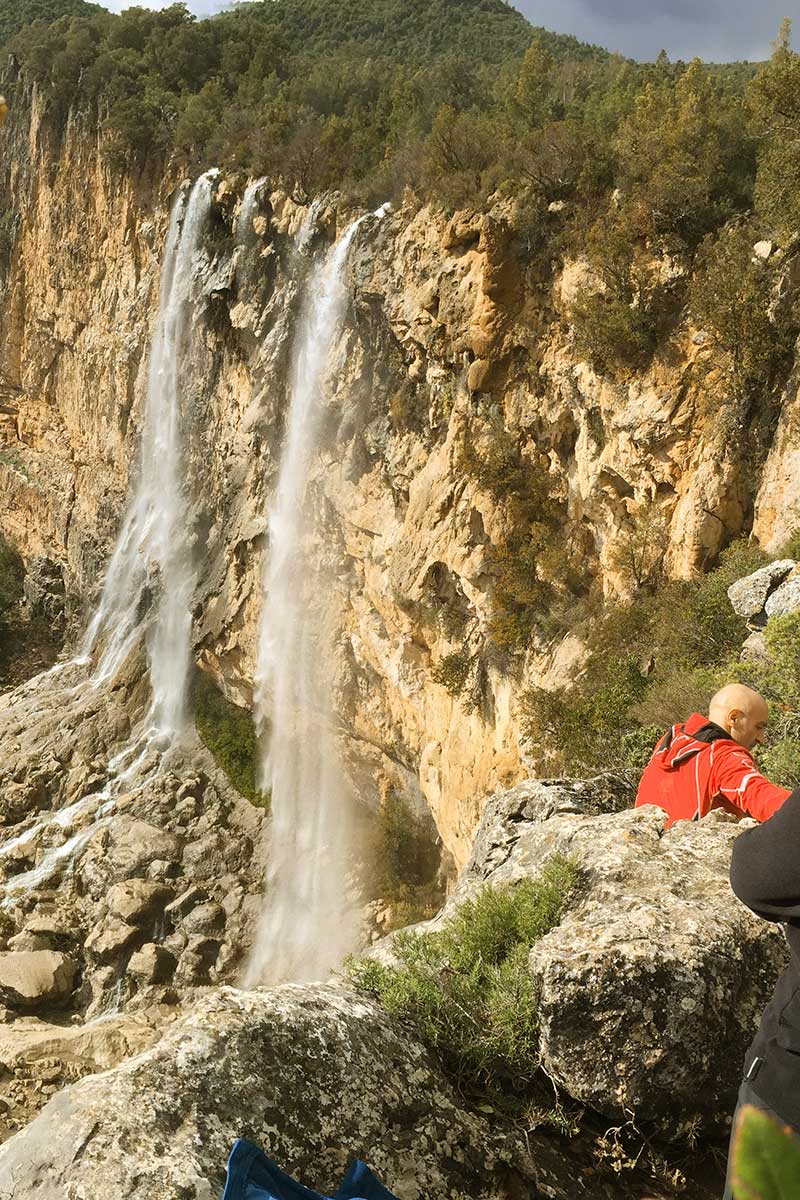 Ulassai's canyon, situated just above the town, is regarded as one of Sardinia's best climbing sites. Without a doubt this area is destined to become better-known and appreciated by Europe's top climbers.
A step from sky. Immerse ourselves in the beauty and majesty of rock called Tacchi (literally, Heels), among the silent woods, where deer flitted furtively, among the calcareous uplands, whipped by the wind, the mysterious caves and thundering waterfalls that make even greater natural heritage of this land.

A huge calcareous massif Bruncu Matzeu, which rises above the municipality Ulassai in the Valley of the River Rio Pardu River. It is located slightly more than 20 kilometres from the East coast of Sardinia, the pass is covered with wild vegetation, surrounded by oak forests, where waft aroma of arbutus and rosemary.
A fascinating hike to the scenic canyon, which a steep calcareous slopes will satisfy both amateur and experienced mountaineers. Only a wind blows high above…
Go into the world of art, discover the works of Maria Lai, the artist of these environs, deeply connected with the native tradition. Art and nature coexist harmoniously arranged in such peaceful surrounding area.
This is a real paradise for bikers and history enthusiasts, who want to experience the great adventure in one of the most suggestive kingdoms of nature. Get on a bike … or just go for a walk on the fresh air, enjoying leisurely a miracles, among which you move.
Explore the mysterious passages, in a landscape millions of years old, hidden between Ulassai's tacchi, and discover a unique and fascinating world. The cavern "Su Marmuri", thanks to its kilometric ength and an average height of 35m,
Maria Lai, an artist born in Ulassai, has used inspiration from her native land to create a new world, an infinity of images and shapes, that have made her famous far from her birthplace and, at the same time, have consolidated her links with her origins.
40 km of coastline along the wildest part of Sardinia, vertical sea cliffs, punctuated by deep incisions which interrupt the impressive walls of rock and form the "cale" (bays) and beaches which are the true jewels of the Mediterranean.
Guided quadbike excursions among Ogliastra's magnificent tacchi, where uncontaminated nature, impressive natural monuments, nuraghi, giants' tombs and caverns.
Information about the territory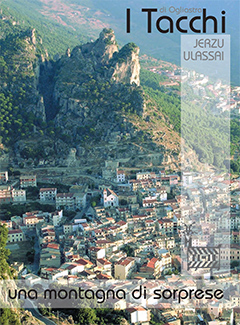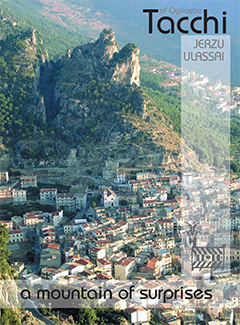 Per maggiori info sulle pareti di arrampicata e sulle vie a Ulassai e dintorni consulta la guida di Maurizio Oviglia e Gianluca Piras "Ulassai, Jerzu e Osini" 2023. Tutte le vie di arrampicata e i trekking.
Book the Hotel Su Marmuri